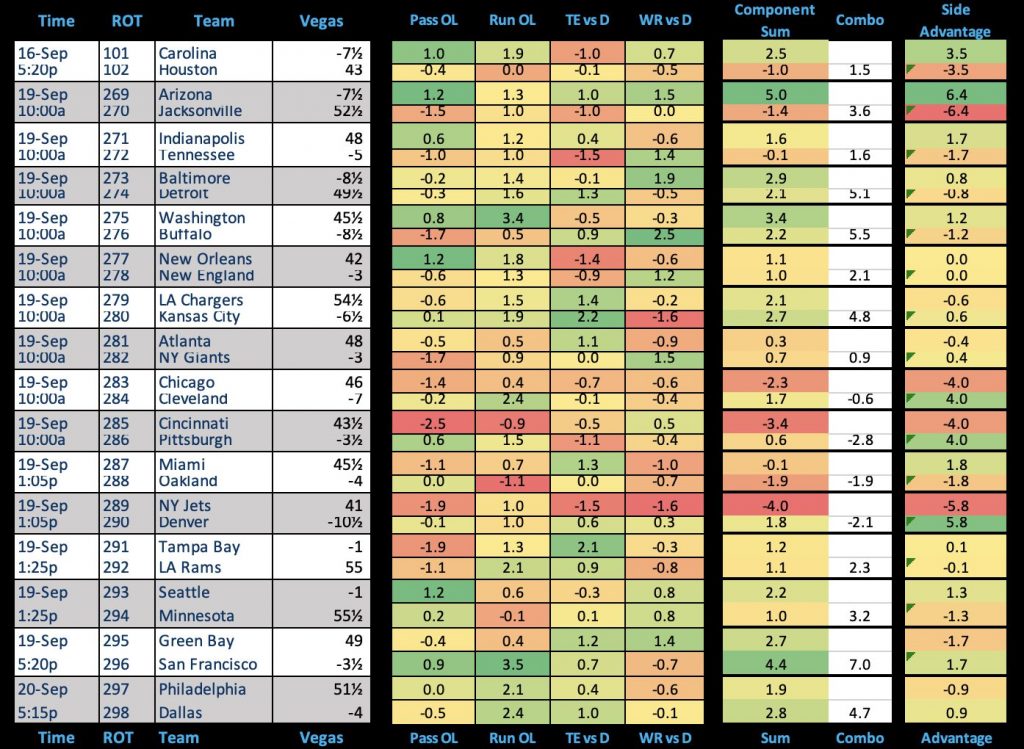 We are locked in and ready for a great season! 
NFL Season Recap:
Sides: 4-4
Totals: 7-1 
Props: 7-2
Leans: 3-1 
Moving into week 3. The totals have been great so far. Let's keep it rolling! I am working on some new team metric dashboard that will reveal good buy low / sell high sports on teams as we get further inot the season. 
As always, I may have some additional plays as lines are released (player props, etc). 
2* NYJ/DEN 1H UNDER 21 -110
1* Cin/Pit 1H UNDER 21.5 -110
1* Mia/LV 1H UNDER 21.5 -110
1* 1H Indy +3.5 -110
0.5* 1H LA Chargers +4 -110
QB Passing Yards Props: